Ocean Course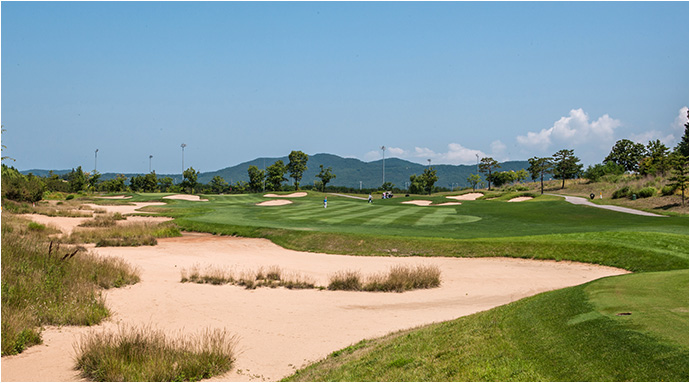 Course type:

Bada Course

Course name:

Ocean 18H

Course design:

Nicklaus [USA]

Course length:

6,610m (7,229yd)

Course characteristics:

A Korean-style course with a view of the ocean

Course description:

This course has Korean style 18 holes and a view of the ocean. The course shows the harmony with nature, which is a new design concept of Nicklaus. Long bunkers that follow the fairways and numerous mounds let you enjoy the course. Even par 3 or par 4 holes are longer than those in other courses, so that novices can't even dare to play here.